Plant Kit Online Payments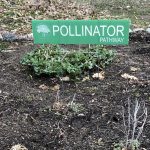 Thank you for ordering a Spring Plant Kit to help support our at-risk pollination systems!
To pay online, please complete the form below by April 29, so we are aware of your pre-payment before the pick up date.
To pay by check, please make it out to "LLCT" and bring it with you to the plant pick up on May 2. On the memo line write, "Spring Plant Kit".  We will not be accepting cash or credit cards on May 2.
By now you should have received:
-An email with your itemized order and the order total for your spring plants.
-An email with a link to schedule a pick up time on May 2. If you have not already signed up for a pick up time, please do so ASAP! Scheduling ensures a safe and efficient pick up process.
To pay online with a credit card or Paypal account, use this form: