Map Unavailable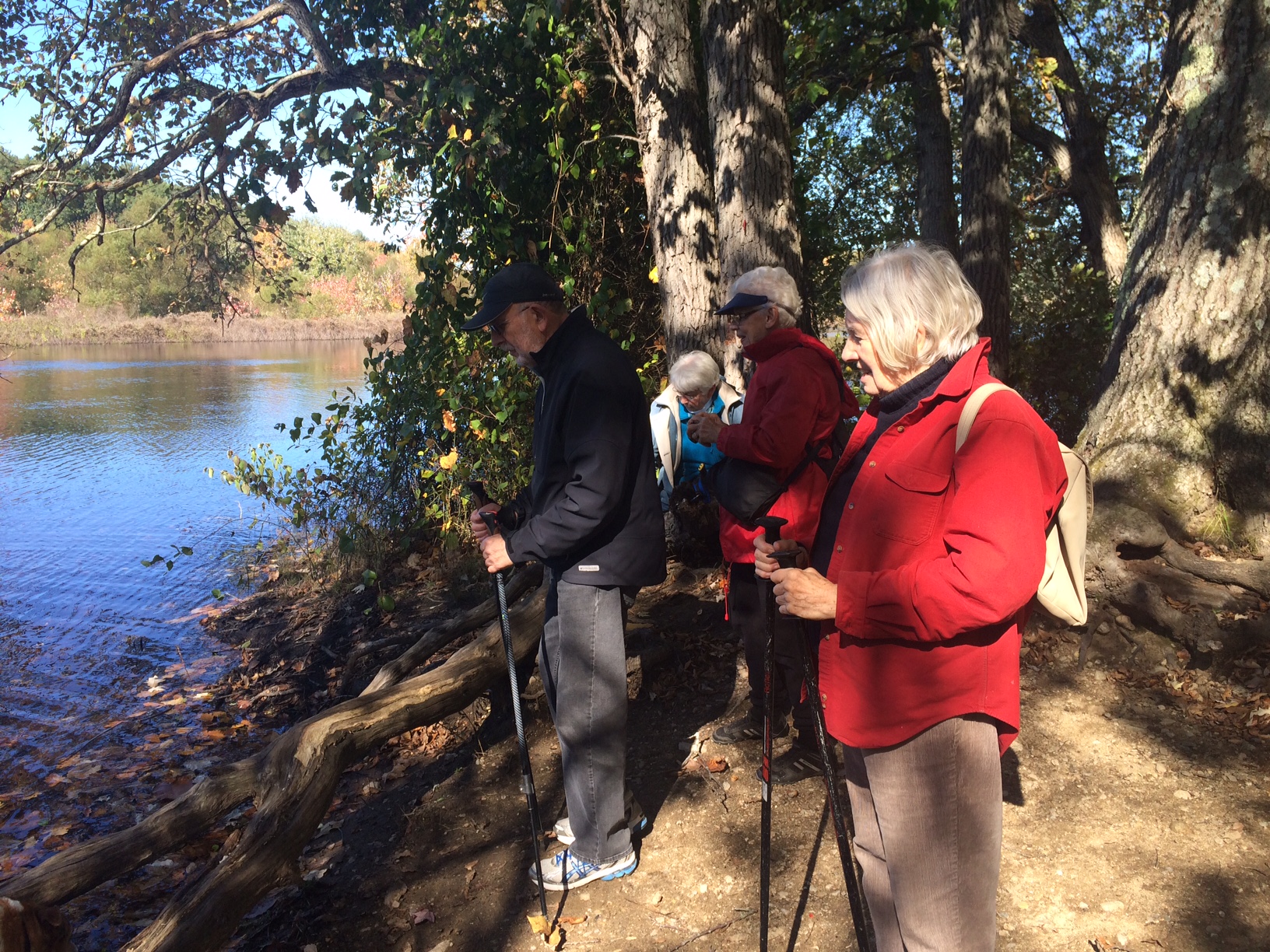 Tuesday, September 3, 2019 - Tuesday, November 5, 2019
1:00 pm - 2:30 pm
John Calabria's popular noticing walks continue this fall! These gently paced walks are a great way to slow down, unplug, and enjoy nature. Choose footwear and clothing appropriate for weather conditions. For inclement weather, call the LLCT's general line at 781-259-9251 after 10AM on the morning of the walk for information.
The walks will meet on first Tuesdays at 1:00pm in September, October, and November. Locations are posted here on lincolnconservation.org two weeks before the walk.
September 3rd: Farm Meadow. Meet at the end of the Commuter Parking Lot at 145 Lincoln Rd.  We will walk down to Farm Meadow and then decide which way to roam! 
October 1st: On hold. Please check back two weeks before the walk for an update on whether or not we will hold this walk, dependent on new developments regarding EEE. If we choose to postpone, we will extend the series to a December walk. 
November 5th
John Calabria, yoga teacher, and expert in mindfulness and nature:  Years ago John left a successful engineering career to help people find joy in their lives, and feel more connected to this most beautiful part of the world we live in. John spends as much time as possible in nature, noticing many things that others may miss. He cares for 60 bluebird nest boxes, forages for wild foods, and is a longtime teacher of mindfulness and Yoga in West Concord.
These programs are co-sponsored with the Lincoln Council on Aging. The Noticing Walk Series began following a Fall 2017 Aging in Nature Panel. Since then, LLCT and COA have offered a fall and spring walk series.