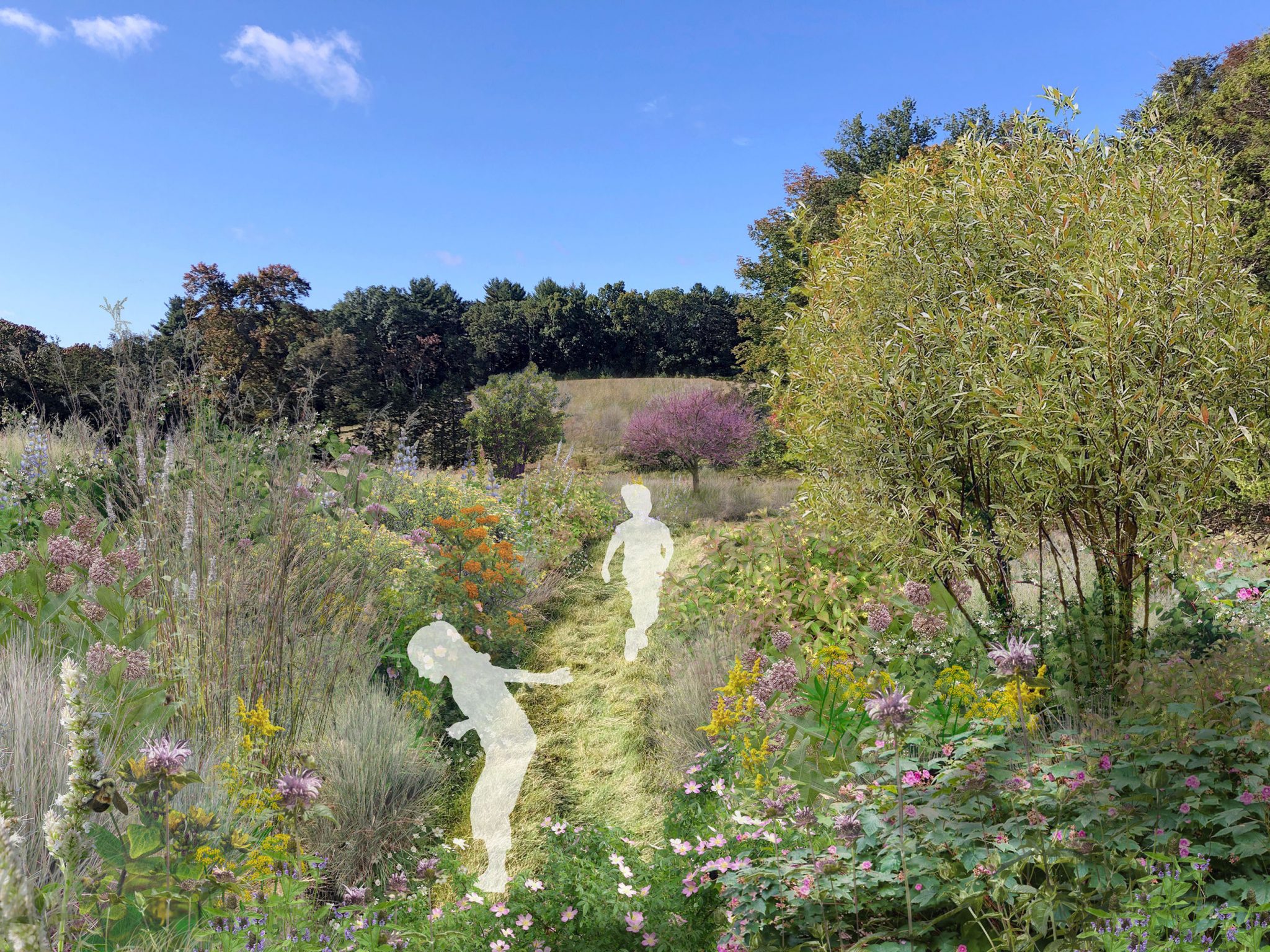 Planting the Way for Biodiversity and Climate Resilience.
LLCT is pleased to welcome Evan Abramson of
Landscape Interactions
to a virtual workshop for the community. Landowners, gardeners, farmers, conservation organizations, and landscape designers all have a vital role to play in strengthening and expanding regional biodiversity, ecological health, and climate change resilience.
On fronts lawns, in back gardens, at woodland edges, in open fields, and along wet meadows, functionally diverse native pollinator habitats serve as  building blocks for linking intact natural areas across a fragmented landscape. But what to plant? When to mow? Where to focus? Evan Abramson will break down the science behind native plantings and explore the crucial role of native pollinators with regards to ecosystem health, climate resiliency, and food security. He'll also explore the recently released Lincoln Pollinator Action Plan, created in collaboration with LLCT, a town-wide blueprint on supporting at-risk bees and butterflies in Lincoln and beyond, and rooted in ongoing research by Dr. Robert Gegear of UMass-Dartmouth. After Evan presents, there will be plenty of time for questions from the audience.
This program is free and open to all. Registration is required to receive the Zoom link. Register here. 
Evan Abramson, M.Sc. is a results-driven designer and planner on a mission to rebuild biologically diverse ecosystems through pollinator-plant interactions. As Founder and Principal of Landscape Interactions, he works closely with project partners from non-profit, private and public sectors, on efforts ranging from regional corridors to site-specific designs. In 2020, Landscape Interactions was responsible for designing over 100 acres of habitat installed in the Northeast, specifically targeting at-risk bee and butterfly species for each project location.
Drawing on his diverse experience as a farmer, community organizer, documentary filmmaker and photojournalist, Evan holds a Master of Science in Ecological Design from the Conway School of Landscape Design, Certificates in Permaculture Design and Biodynamic Gardening, and is author of the Lincoln and Great Barrington Pollinator Action Plans.