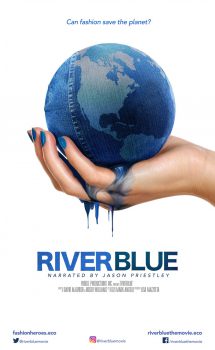 Thursday, January 9, 2020
7:30 pm - 9:00 pm
Free, all are welcome. Movie refreshments provided.
Join LLCT to see this feature-length documentary film chronicling the pollution impacts of the global fast fashion industry. RiverBlue also exposes the human toll that global companies ignore in their race to mass produce cheap clothing. The film ends on a positive note,  highlighting activism campaigns and several companies that are working to make the fashion industry more sustainable and ethical.