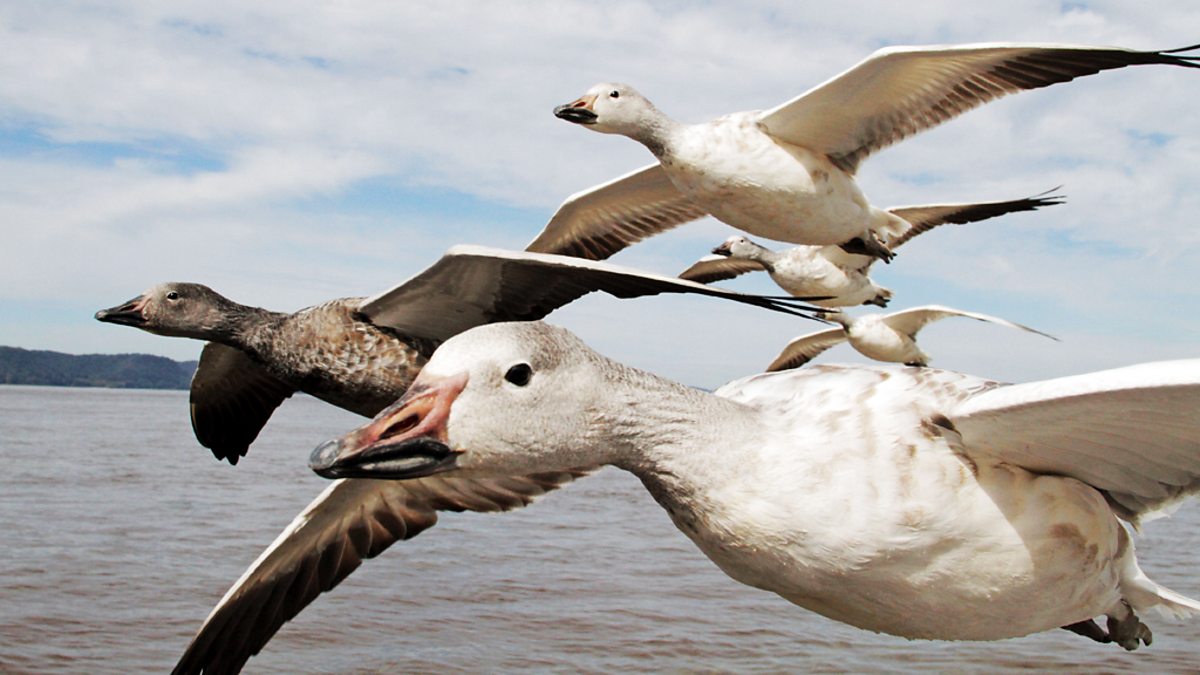 Soar with birds and see the world from their point of view! Producer John Downer and his team took four years to film the full, six-part series. In episode one, fly across North America with migrating snow geese, pelicans, and bald eagles over the Great Plains, the Grand Canyon, Alaska, New York City and the Golden Gate Bridge as they encounter and engage with bears, dolphins, bison, and spawning fish. Using trained HD camera-carrying birds, drones, paragliders, and remote-control microflight planes, see amazing viewpoints that have never been seen before. Experience the sensation of being on the back of bird as it flies through Monument Valley, the Grand Canyon and New York. See the world through the eyes of birds and observe the extraordinary habits of dolphins that strand themselves to feed and gulls that take us to Mono Lake, where they catch flies by chasing them with open mouths. Run time: 60 mins.
Following the film, hear remarks about Lincoln's own migrating bird populations from Dr. Vincent Durso. Vin will discuss specific habitats in Lincoln, including water, field and forest, and how the migrant species differ in these varied locations.
Vin is a retired veterinarian living in south Lincoln. He practiced for 30 years. In his earlier career he worked as a Marine Biologist at a research institution on Cape Cod, at the New England Aquarium, and for the State of Massachusetts at the Cat Cove Marine Lab in Salem. In retirement, he continues his lifelong pastimes of birding, education and field biology.