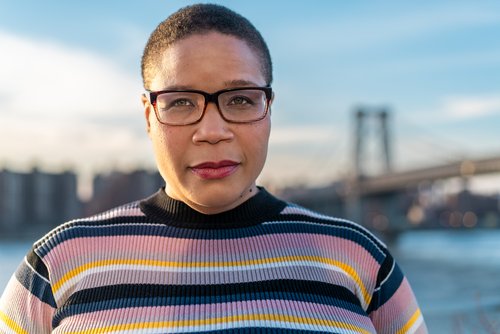 Diversity is More Than Color
A conversation with Kareemah Batts: Diversity Professional, Disability Advocate, Outdoor Enthusiast
As a cancer survivor, paraclimber, outdoor enthusiast, and a diversity, equity, and inclusion professional, Kareemah pulls from her lived experience and education to co-create a world where diversity is intersectional and accessible. Kareemah will walk us through her journey, and demonstrate what happens when the narrative shifts from: "you don't belong here" to "you belong here, you exist, and you matter."
Kareemah Batts is a native New Yorker who grew up in the Flatbush area of Brooklyn. After being diagnosed with Synovial Sarcoma in 2009, leading to her partial leg amputation, Kareemah attended the Colorado Mountain School in 2011 where she fell in love with climbing. She became the first female paraclimber in a USA Climbing Competition. She was inspired to found the Adaptive Climbing Group, the largest climbing program for people with disabilities in the country, and she remains its Program Director. Additionally, she currently serves on committees across the outdoor industry for diversity initiatives such as Access Fund, Brooklyn Boulders Foundation, American Alpine Club, USA Climbing, NYC Department of Transportation, and others.
Register Here for this free program. 
Spring Sponsorship generously provided by the Ogden Codman Trust.