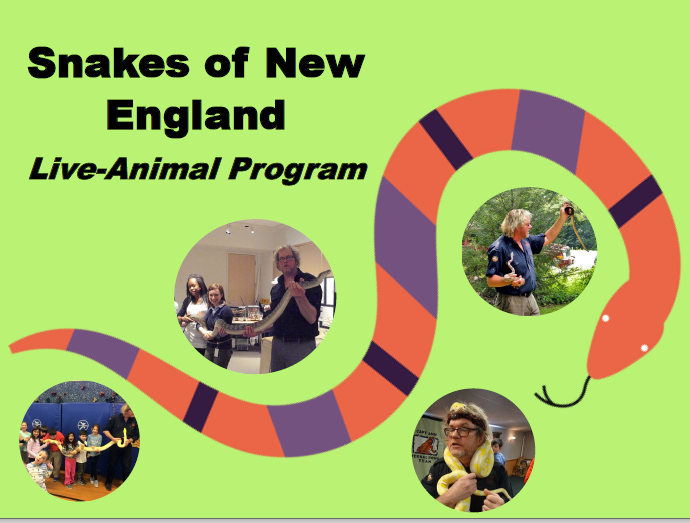 LLCT and Lincoln Parks & Recreation Department present:
Snakes of New England: A Live-Animal Program
This is an in-person program at Brooks Gymnasium, 6 Ballfield Road, Lincoln MA. Join us for an afternoon of fun for all! This is a free program and all are welcome.
Have you ever caught a glimpse of a snake just as it disappeared and wished you'd gotten a better look? Now's your chance to see snakes up close! Rick Roth, local snake expert and Director of Cape Ann Vernal Pond Team, will bring his favorite snakes to Lincoln to talk about these incredible reptiles.
Rick Roth has had a lifelong interest in wildlife especially reptiles and amphibians. He caught his first snake (Northern brown) on the way home from kindergarten and he was hooked. He'd spend as much time as he could in the fields, creeks and swamps of Northern Illinois. He has been leading the Snakes of New England and the World program since 2003.
No registration required. Masks encouraged. Donations will be gratefully accepted at the door from those who are able to contribute.