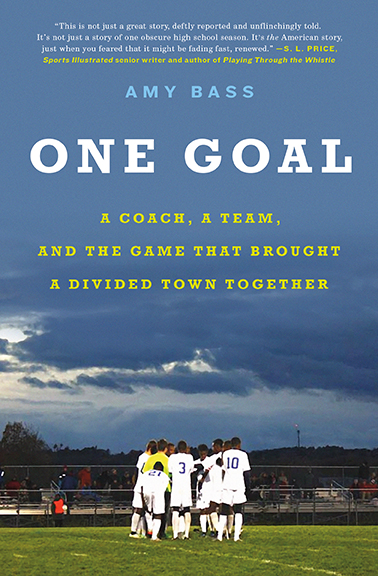 In celebration of Lincoln's collaborative 100 Bedford Road Project, which resulted in a new home for Birches School, a new Town athletic field, and nine acres of conservation land, Birches School presents an evening with Amy Bass…
In ONE GOAL: A Coach, a Team, and the Game That Brought a Divided Town Together, Amy Bass tells the timely and inspiring story of how the longtime Lewiston community and its newly arrived Somali immigrants came together on the soccer field to capture the first state soccer championship in Lewiston history and ultimately chase dreams of national glory. ONE GOAL offers a testament to the power of community and a hope for our times — a story and a message more necessary now than ever.
"At a time when America seems consumed by divisiveness and hate, along comes One Goal, a beautiful and important reminder that humanity's strength is its togetherness. Yes, on the surface this is a soccer book. But Amy Bass' work is so much more. It's about overcoming odds, about embracing differences, about the triumph of will and spirit. A true gem of a book."
— Jeff Pearlman, New York Times bestselling author of The Bad Guys Won and Gunslinger
Open to all. $15 suggested donation.  One Goal will be available for sale ($15) in paperback at the event, or for $10 if you reserve a copy here. Proceeds from the program benefit the financial aid fund at Birches School.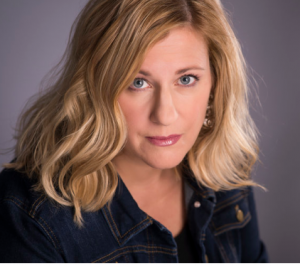 Amy Bass was born and raised in The Berkshires, the daughter of two noted local journalists, in a house filled with books and about thirty acres of woods going straight up a mountain. Now a professor of history in New York, Bass lived in Lewiston, Maine for four years as a student at Bates College. Her writing has appeared in Slate, Salon, and CNN Opinion, and her work for NBC's Olympics coverage earned her an Emmy in 2012 for Outstanding Live Event Turnaround. ONE GOAL is her fourth book.
Birches School, Lincoln Land Conservation Trust, Lincoln Parks & Recreation Department and Lincoln Youth Soccer
In January 2016 LLCT signed an MOU with Birches School, formalizing a partnership to collaborate on developing curricular materials and helping the school find a permanent home near conservation land where the school could develop informal "outdoor classrooms." In November, the 16-acre property of the Wang Family at 100 Bedford Road became available and together the LLCT and Birches School, along with the Town of Lincoln, purchased the property providing a unique solution to three different needs.
Birches School found its permanent home in four acres on the property and our new school opened its doors in Fall 2018. A new athletic field had long been identified as a Town need, and three acres were allocated to the Parks and Recreation Department to accommodate the increased demand of organized sports. Nine acres were purchased for conservation purposes connecting existing conservation land and trails, and protecting critical watershed lands.
The Parks and Recreation Department will officially open The Wang Athletic Field for play this Spring 2019.