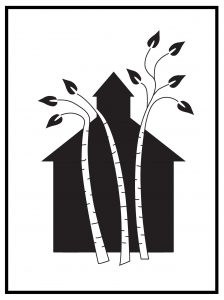 http://www.birchesschool.org/
In January 2016, Birches School and LLCT/RLF signed a Memorandum of Understanding (MOU) between the two organizations. The joint purpose of the MOU is to educate the next generation of conservators of the environment; to create outdoor teaching and research facilities; and to utilize conservation land in Lincoln in ways that can be of life-changing benefit to the children of Lincoln and nearby communities, as well as the local ecosystem.
As one of the first elementary school/land conservancy partnership in the nation, this MOU hopes to inspire similar collaborations for the betterment of the environment and our nation's educational system. The specific goals of the MOU are to: establish a permanent home for Birches School adjacent to or near conservation land in Lincoln; develop and disseminate original, deeply researched outdoor classroom curricular materials that teach conservation principles using Birches' inquiry-based approach; and provide enriched land stewardship through ongoing monitoring and tracking of the ecosystem.
The Wang Project, ongoing through 2017, is one result of this collaboration. Birches School, the Town of Lincoln, and the LLCT/RLF purchased the former Wang Property at 100 Bedford Road to create a new home for the growing Birches School, a new athletic field for the Town, and to expand conservation land holdings in Lincoln.
Birches School is an independent, co-educational, K-8 institution. Birches' mission emphasizes nature-based, project-driven thematic units designed to cultivate academic and social development and to encourage students' curiosity, creativity, self-reliance, and empathy.