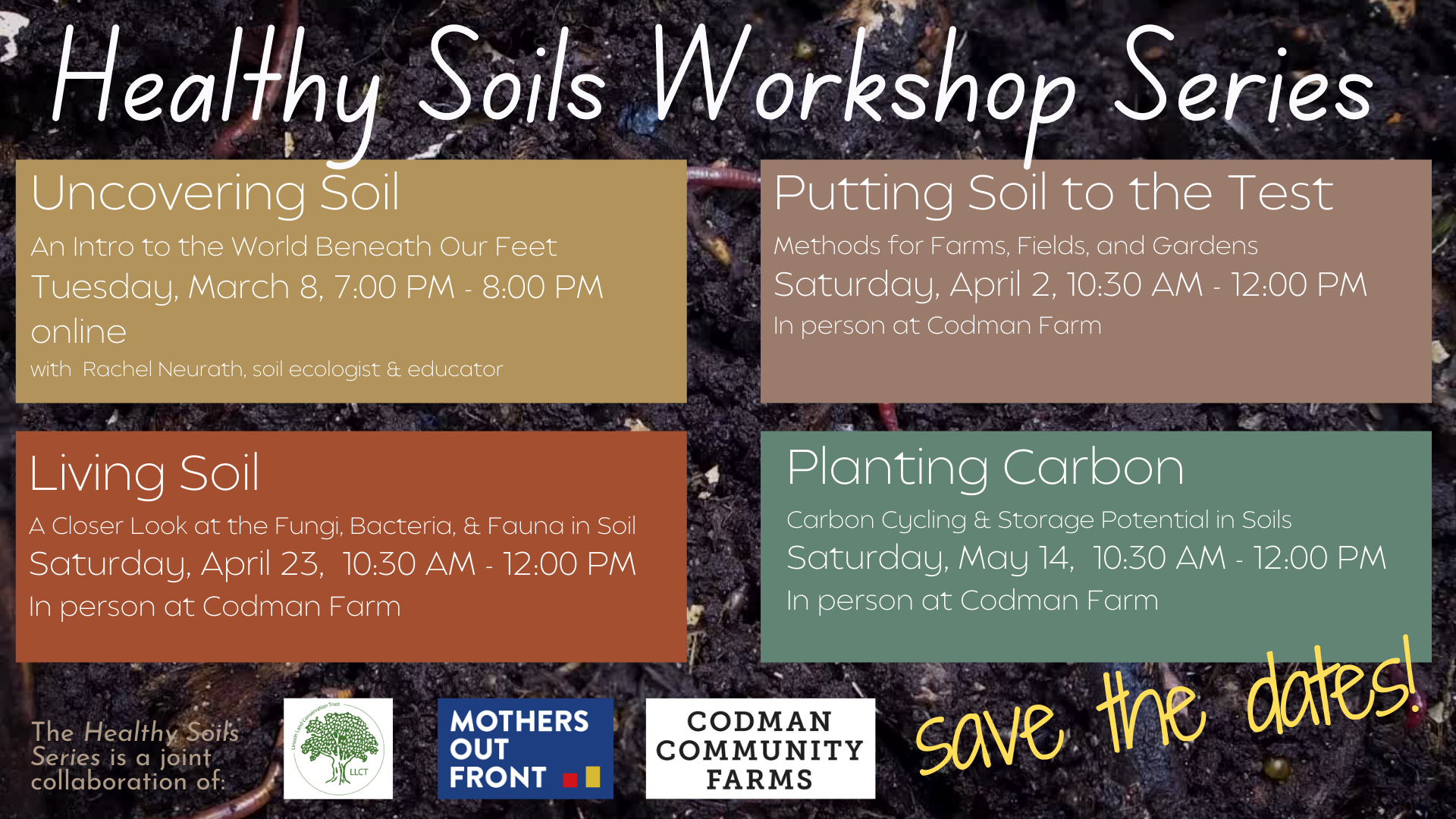 In this second class of our Healthy Soils Series, we'll be getting our hands dirty — literally! This workshop will be outside at Codman Farm as we learn how to take soil samples, discuss soil pH, see how water flows in different soil structures, and much more! There will be activities for the whole family. Join us!
Sign up HERE for April 2nd!
Please note: all participants must fill out THIS WAIVER. Parents, please fill out on behalf of your child(ren). Please bring a completed copy on April 2nd.
*This workshop will be rain or shine at the farm — we will find indoor spaces if necessary due to rain. Please come dressed appropriately & with footwear that can get muddy. We also ask that folks park along the road. Thank you!
Please consider donating to support this and future workshops. Your financial support will help purchase supplies, soil testing kits, educator fees, and publicity. If you are unable to contribute at this time, please still join us — learning about soils can support healthy soils, too!
More info, registration, and donation form: https://codmancommunityfarms.org/upcoming-events/2022/2/28/uncovering-soil-online-workshop-9ep89